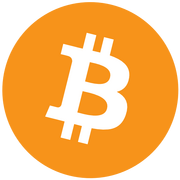 Dogecoin is a digital currency, but what really is a digital currency?
A digital currency is a peer-to-peer, decentralized, digital currency whose implementation relies on the principles of cryptography to validate the transactions and generation of the currency itself. -Wikipedia
A digital currency is based around a public-private key pairing.  A keypair (or coin) is stored on the user's computer in a file called "wallet.dat" in a hidden directory.
Top Five Digital currencies
[
edit
|
edit source
]
Bitcoin
Ethereum
Ripple
Bitcoin Cash
EOS
(The list will change rapidly/without warning - see Coinmarketcap )
When a cryptocurrency startup firm wants to raise money through an Initial Coin Offering (ICO), it usually creates a plan on a whitepaper which states what the project is about, what need(s) the project will fulfill upon completion, how much money is needed to undertake the venture, how much of the virtual tokens the pioneers of the project will keep for themselves, what type of money is accepted, and how long the ICO campaign will run for. During the ICO campaign, enthusiasts and supporters of the firm's initiative buy some of the distributed cryptocoins with fiat or virtual currency. These coins are referred to as tokens and are similar to shares of a company sold to investors in an Initial Public Offering (IPO) transaction. If the money raised does not meet the minimum funds required by the firm, the money is returned to the backers and the ICO is deemed to be unsuccessful. If the funds requirements are met within the specified timeframe, the money raised is used to either initiate the new scheme or to complete it.
Community content is available under
CC-BY-SA
unless otherwise noted.